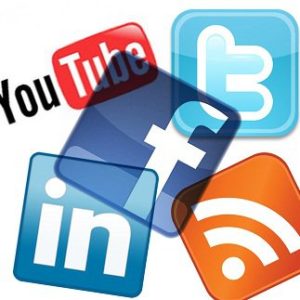 You should never mix your business social media accounts with your own personal ones. If your business doesn't already have it's own social media account, stop what you're doing and go get them set up. (Need help? Contact us)
It's Not What People Want To See
When someone is following your property on any Social Media, the last thing they want to see is anything personal. If you, on a personal level, just went and saw the latest movie – quite honestly nobody except your immediate circle of friends really cares. If you're posting that information on your business social media account, you're going to turn away prospective customers.
Recently, Sotellio had the privilege of working with a start up company. They had Social Media accounts and were actively posting to them. When we had the chance to review their social media postings we found things such as, "Sitting down to review the books", "Stopping off for a Coffee on my way in this morning.", and, "Living the Dream!" – with a picture of a pool and someone's feet.
None of those posts had much, if anything, to do with the business. Worse, the vast majority of the posts made it feel like the owner was living the high life off the business in a rather nonchalant way.
Thankfully, There's A Delete Feature
Luckily, all Social Media Accounts have a delete button. While this doesn't erase the posts from the archives of the Internet, it does clean up a time line quite well.
After we cleaned up the timelines on several of the Social Media accounts, we sat down and helped the business owner separate the business and personal accounts. Once that was done, the Hotelier was free to post about his personal successes on his own account, while we left the Business Success stories up on the business social media account.
Keeping personal accounts is all well and good – just make sure that what you're posting about on your personal social media account doesn't bleed over into your business account – and vice versa. Keep them separated and grow them both to their fullest potential.
Sotellio Is Here To Help
We're here to help you make sense of the Social Media Spectrum. We can sit down with you and sort out exactly what you need to do to get the best return on your investment of time, money, and energy in Social Media. Contact Us today and let's get the conversation started.