Sotellio is Social Media Management for Hoteliers
Our innovative approach to Social Media Management allows Hoteliers to hit individual GOPPAR goals on a regular basis.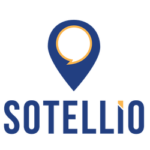 We believe that Social Engagement starts before your guests even decide to book a stay at a property. We understand that actions today will have a direct impact on Occupancy Rate tomorrow. We know what works, and how to repeat successful steps.
We can work with you – side by side – or for you. Our plans can be tailored to fit your individual needs.
Keep up to date with the latest in Social Media for Hoteliers with weekly updates to our content and podcast.